Our patients are our #1 priority!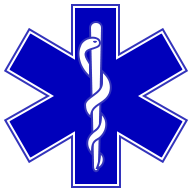 Contact Info:
Macedon Town Ambulance
1620 N. Wayneport Rd
Macedon, NY 14502
315-986-2309 Emergency: 911
A few things about us:
Volunteers are always welcome!
We provide 24x7 Advanced (ALS) and Basic Life Support (BLS) to our community
We are New York State Department of Health Ebola Trained
We work closely with our local Senior Living Centers
We provide CPR & First Aid Training
Macedon Town Ambulance, Inc. is our formal volunteer organization, working to advance goals of the department.
News and Events:
Services Provided:
24x7 Duty, staffed by Paramedics, EMTs, and Volunteers
Training (CPR/AED; First Aid; Lucas Device; etc. (call us with your ideas!)/li>
Blood Pressure screening & clinics
Information clinics at Senior Living facilities
Standby duty at community events
Mission Statement
It is our mission to provide all patients in the Town of Macedon (and surrounding towns via Mutual Aid) safe medical transport at the hands of trained emergency medical professionals, utilizing the latest technology and equipment. All patients will be treated in a polite and respectful manner. Patients will be provided with the quickest response times possible. We strive to maintain a positive reputation in the community. All Employees and Volunteers are held to a high standard in their dealings with the community and each other.